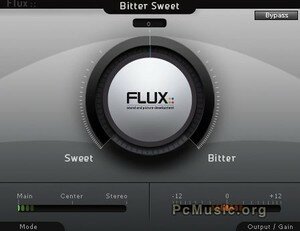 Flux presents Bitter Sweet.


make your Mix sweeter or bitterer with this new free plug-in:

A dynamic processor to manages audio transients.

Audio plug-ins, in AU, VST and RTAS format for Mac and PCs.

Download here




Trial Limitations:

2 channels maximum processing (mono or stereo).



1 FS (32, 44.1, 48 KHz).



No
properties (parameters) published to the Host software. So your
settings will not be saved in the host software project (composition).



No Automations (so No Control surface supported).



No presets Save/Recall, Import/Export (only factory preset can be loaded).